The Launch of our 'Pure Loaf' Sourdough Rye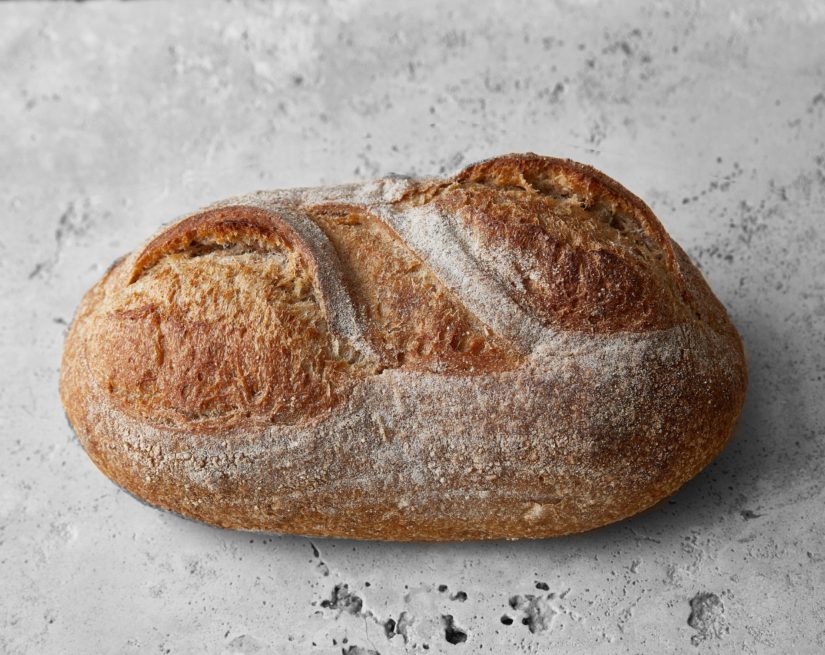 After the success of our other Rye loaves, like our Wheat & Rye 'Labour of Loaf', we've decided to introduce a new loaf into the Good In Bread family; this one is our 100% rye sourdough with a rich and complex flavour profile.
Apart from being extremely fragrant with that lovely earthy aroma, this bread is much more dense than many store bought loaves, making it a filling and nutritious breakfast or side for your soup or salad.
Its density makes it great for both open or closed sandwiches; enjoy it with your favourite cheese and/or salami, or it can be enjoyed toasted with sweeter options like our Raspberry Jam or or our Isle of Purbeck Honey. 
This rye is perfect for those who want to reduce their wheat intake or who are gluten sensitive, because rye flour is inherently lower in gluten than other wheat flours.
Ingredients:
Rye starter (flour & water), water, wholemeal dark flour, wholemeal light rye flour
May contain traces of peanuts and other tree nuts. 
Weight: 750g / loaf
Care instructions:
Pre-sliced: Enjoy right away or freeze in bags provided.
Unsliced: Keep inside kraft or linen bag and preferably in a sealed bread box or container. Pop loaf in a 190C pre-heated oven for 6-8 minutes for a crunchier crust.