Sourdough Cross Buns Coming In Hot – Stay Tuned For Launch Date!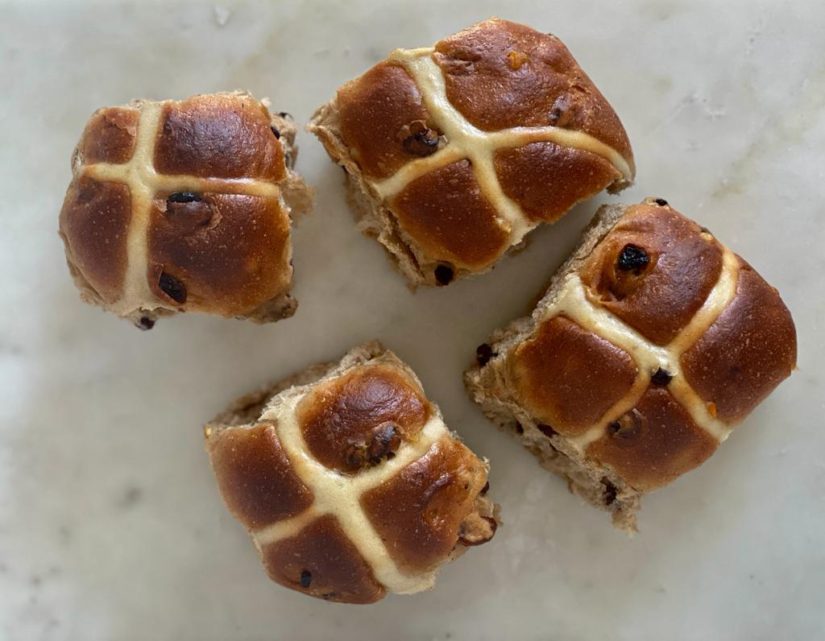 Bringing our Sourdough Easter babies back for a second year running. These are our seasonal Sourdough Hot Cross Buns and we think they are to die for! They will be available to order from our online bakery very soon, so stay tuned for a launch date as you'll want to get your hands on these.
The golden, glossy outside breaks through to a soft & fluffy centre; with dried fruit, cinnamon & mixed spice creating a delicious light and seasonally spiced dough.
And with a marginal amount of yeast added to Sourdough starter and an overnight pre-fermentation, these little buns of heaven are a lovely and surprising take on the classic recipe.
Try them fresh or toasted with salted butter or almond butter & jam!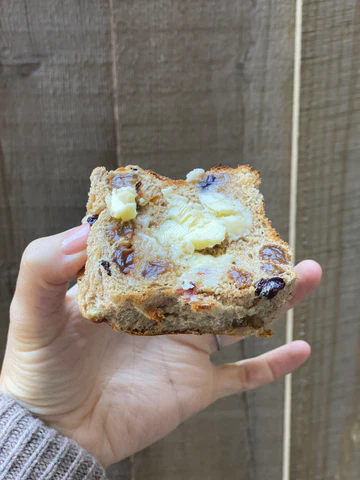 Ingredients:
Organic flour, milk, malt, unsalted cultured butter, raisins, currants, mixed peel, cinnamon, mixed spice, star anise, sourdough starter, yeast.