Poached Egg, Avocado; Feta Cheese on Sourdough Toast Recipe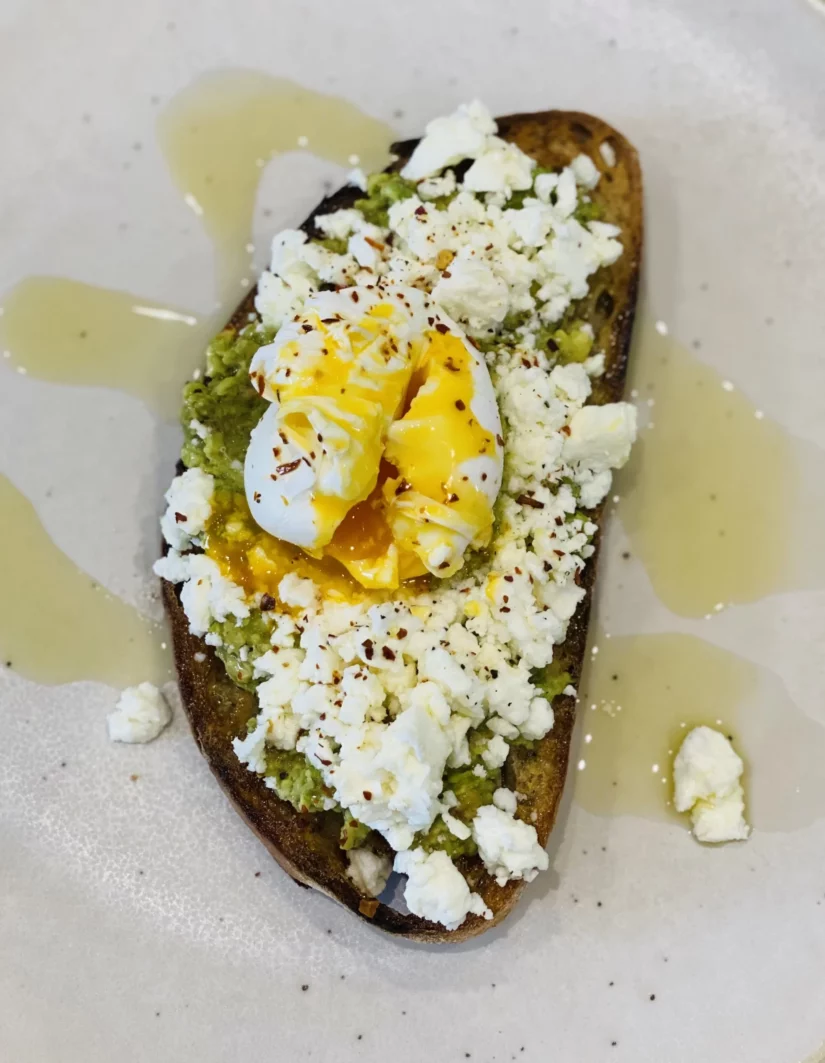 This is the perfect lazy weekend breakfast and a great way to use your days-old Sourdough bread. Decadent and nutritious at the same time, it is full of gooey goodness, what with a soft and ripe avocado, salty feta cheese and runny poached egg.
Ingredients:
1 or 2 eggs
1 ripe avocado
Feta cheese
Olive oil
Squeeze of half a lemon
Salt & pepper
Chilli flakes
The Recipe:
Start by poaching your egg – fill a large saucepan with water add white wine vinegar and bring to a hard boil over high heat. Once your water is boiling, reduce the heat so the water is simmering, then use a spoon to swirl the water. Crack the egg and gently place it into the swirling water and cook for 2 1/2 minutes. Remove gently once cooked and place in a bowl covered with a paper towel.
While your egg is being poached, toast your slice of 2-3 day old Sourdough bread. In a small bowl, mash the avocado and crumble the feta cheese.
Apply smashed avocado to toast, followed by crumbled feta, poached egg, then drizzle with lemon, olive, salt & pepper and chilli flakes.
Enjoy!