Our loaf letter to you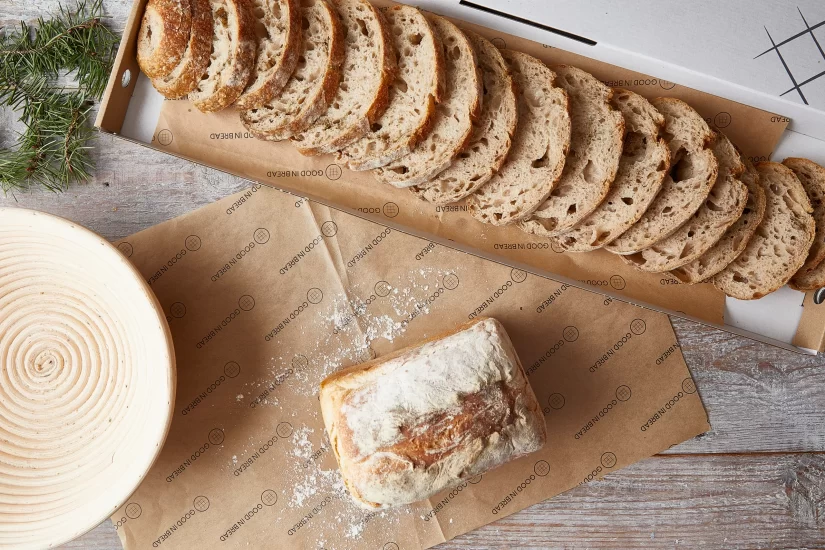 We are committed to bringing you some of the most delicious "healthy" bread in London.
We believe that, if done the artisan way, Sourdough bread can not only be good for the soul but for the body as well.
Our Sourdough loaves are handcrafted by Sciascia Storey, an independent artisan bakery in West London, who not only use the best organic flours, but use natural leavens and slow fermentation processes to give our loaves that unique and delicious aroma, texture and character.
Many experts say that the slow fermentation process makes Sourdough bread more nutritious with lots of nutrients and minerals. Authentic Sourdough bread is also easier to digest because it is lower in gluten than its industrial counterpart.
We believe that yummy loaves need healthy wheat, and healthy wheat comes from a healthy planet. Not only are our loaves made with 100% organic flour, but we also deliver all of our boxes by bicycle, our box packaging is fully recyclable and our loaf bags use 100% biodegradable materials.