Loved By – Find GIB In The Press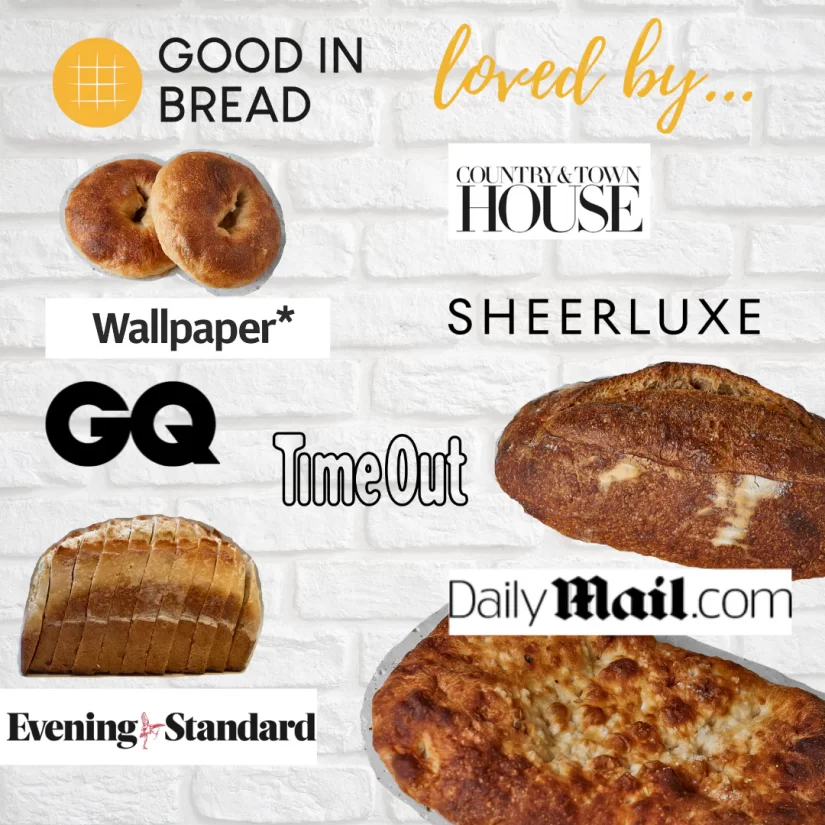 Country & Townhouse: "Everyone's obsessed with sourdough and it's gobbled up quickly in our house so Good in Bread's subscription model where it's delivered fresh to your door (and fits through the letter box) is just genius". Lucy Cleland
Dailymail.com: Flexible and easy-to-use, a lucky recipient can sit back and wait for their freshly baked loaf to arrive on their doorstep or through their letterbox – and it's super simple to skip, pause and resume orders as required. Every week, once a week, your gifted bread buff will receive Good In Bread's carefully selected large 'Loaf Of The Week' from a rotation of seven different loaves: White Country, Wheat & Rye, Wholewheat, Oat Porridge, Hazelnut & Cranberry, Multigrain and Seeded.
GQ Magazine
Best Subscription Boxes: If, like us, you're obsessed with bread, but maybe don't have the energy or dedication to master the art of sourdough yourself, Good In Bread is a box you will not only love, but also start to rely on.
Sheerluxe
The Luxe List March 2021: New company Good In Bread delivers artisan sourdough loaves straight from its ovens to doorsteps across the capital. Whichever route you opt to go down, we recommend adding an order of the sesame seed sourdough bagels to your delivery – trust us, they're delicious.
Time Out
Best Bread Delivery Services: Sourdough Subscription Service! Your middle-class prayers have been answered.
Wallpaper
Perfect Picnic Essentials: Good in Bread, the sourdough subscription service, delivers buns fresh out the oven by bicycle to a London address, making them the perfect addition to a picnic basket for lucky locals.