Kids Eggy Bread with Butter Scotch Apples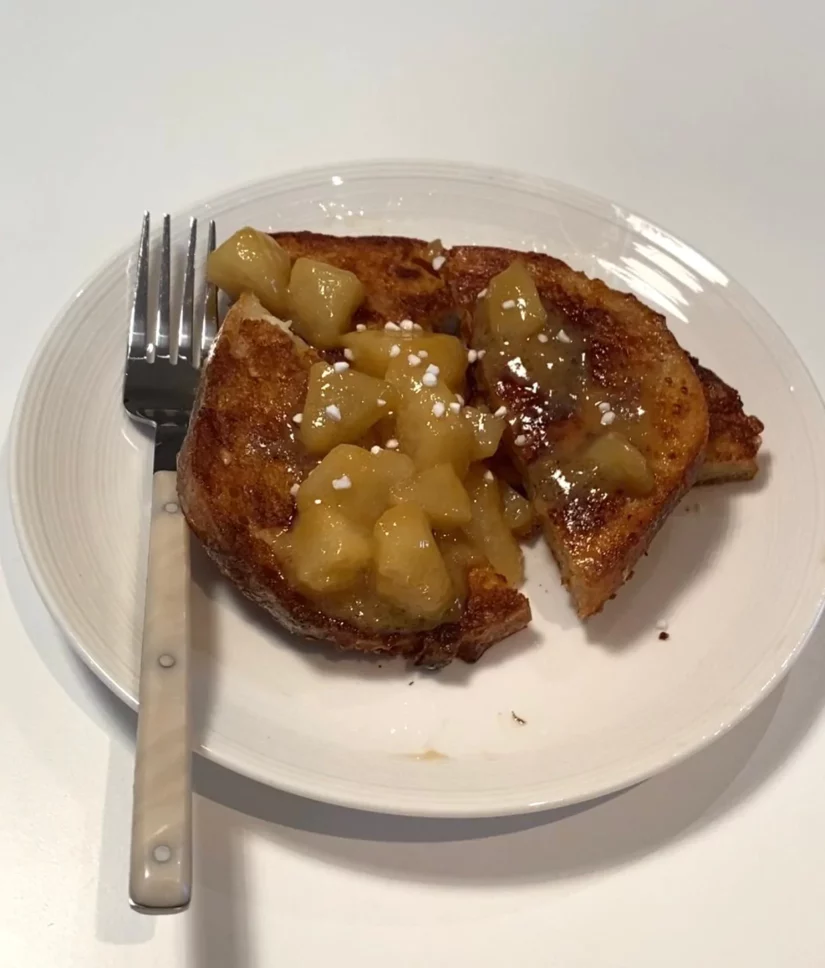 Recipe 2 from our cook-a-long using our 'Sour-Doh Kids Loaf' is this delicious and morish kids eggy bread, with butter scotch apples. This one is a favourite and a must try over the Easter Bank holiday weekend!
Ingredients:
1 Large free-range egg
½ tbsp Milk
Vegetable oil
2 Thick slices of Sour-Doh Kids Bread, halved
½ Apple – Sliced into Chunks
2tbsp Dark Brown Sugar
2tbsp Butter
2tbsp Double Cream or crème fraiche or yoghurt
Method
For the Caramel Apples
Put all the ingredients into a frying pan or pot and boil up for 2 minutes until the sauce has come together and the apples softened.
For the Eggy Bread
Beat together the egg, milk and in a shallow bowl.
Heat enough oil to just cover the bottom of a large frying pan over a medium heat.
When the oil starts to shimmer, dip the bread into the egg mixture both sodes and add it to the pan. Cook for 5 minutes on each side, or until golden-brown.
Slice each piece in half and tip with the saucy apples.
Perhaps serve with a dollop of yoghurt or sprinkled with powdered sugar.