Fancy Beans on Sourdough Toast *Recipe*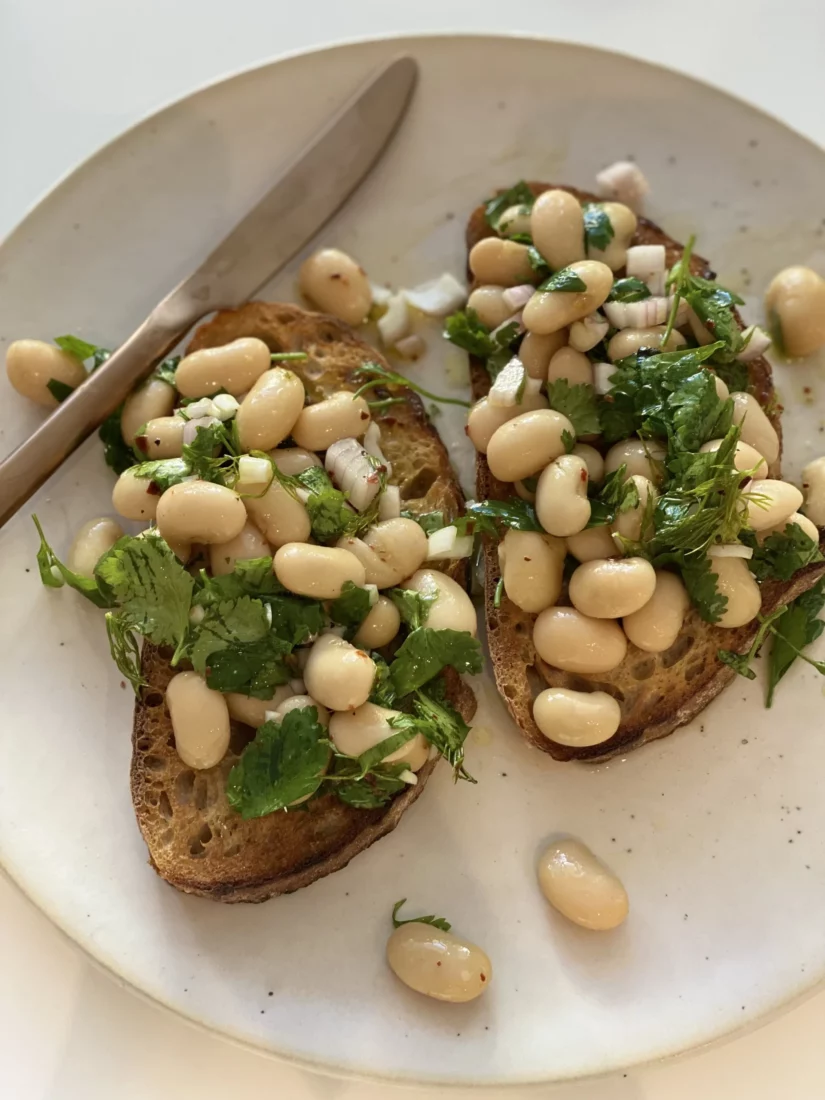 When Beans On Toast got a makeover! We love this fresh summery dish. It makes for a perfect breakfast, lunch or side dish full of wonderful fibre, healthy fats and proteins, and it will delight your senses. It's a real slice of heaven!
Ingredients:
1 shallot finely chopped
3 tablespoons white wine vinegar
⅓ cup Mas Amadeo olive oil
½ cup chopped coriandre, parsley and dill
1 can butter beans
1 tsp chilli flakes
pinch of sea salt flakes
2 slices of days-old True Loaf or Labour of Loaf Sourdough toast
Instructions:
Combine the shallots and vinegar in a small bowl
Meanwhile mix the chopped herbs and Mas Amadeo olive oil in a bowl
Mix it all together until herbs are fully coated
Add the beans to the herbs & olive oil mixture
Finally, add the chilli flakes & shallots to the beans & herbs mixture
Pop your 2 slices of Sourdough in the toaster for a couple minutes
Top your slices with the beans, herbs & shallots mixture and enjoy!