Egg and Cress on Sourdough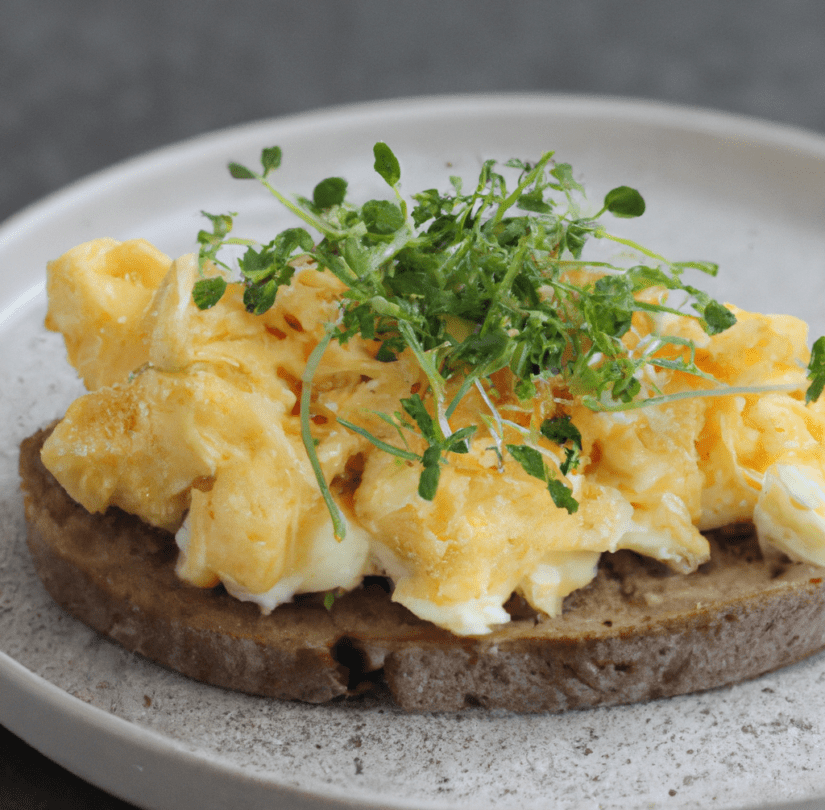 Ingredients
2 slices of sourdough bread
2 eggs
2 tbsp of mayonnaise
some cress
salt and pepper to taste
Step 1Bring a pan of water to the boil and carefully lower in the eggs. Cook for 6 mins, then cool under running water until they can be peeled. Peel the eggs, then leave to cool completely.
Step 2Mash or chop the eggs, then mix with 1½ tbsp mayonnaise and some seasoning, if you like. Toast the sourdough bread.
Step 3Lay the slices of bread on a board. Spread the egg mixture on the bread and scatter over the leftover cress.