'Twiggy' Baguette Banh Mi (V)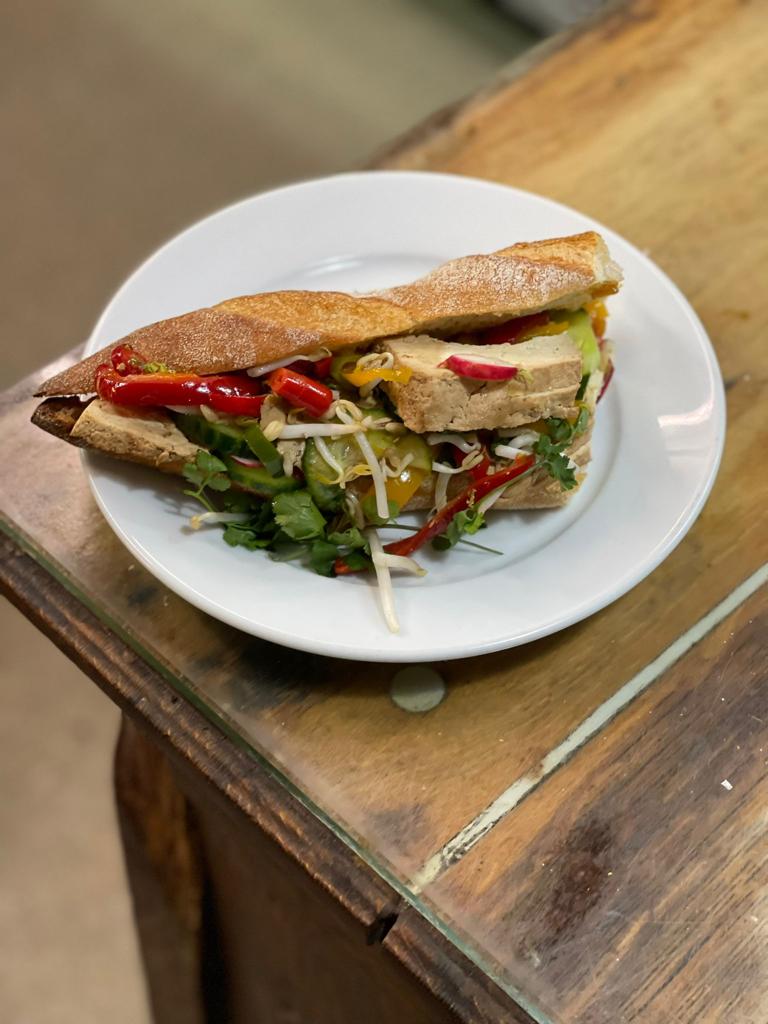 The Banh Mi Baguette sandwich originates from Vietnam. It has long been a street food staple in Vietnam and is now known worldwide for its fresh take on the French baguette sandwich. It is fresh, citrussy & tangy. It can be made with chicken, pork or Tofu for the vegetarians & vegans. We love it on crusty baguette, which we toast whole, in a pre-heated oven set at 190c, for about 3-4 minutes. This recipe has been generously provided by our guest contributing Chef, Jesse Dunford Wood, who is the Head Chef at Parlour Rise and 6 Portland Road in Holland Park. Head over to our Sourdough Sessions on Instagram to watch Jesse & Emily demonstrate this classic East American staple!
ONE 'TWIGGY SOURDOUGH' BAGUETTE
1 Carrot – 1 Cucumber – ½ Daikon – 2 Chillis
(1 Cup Each Simple Pickle)
White wine Vinegar (or Apple Cider) – Water – Sugar
1 Smoked Tofu (or Breast of Cooked Chicken..)
Big Dollop of Mayonnaise (This can also be Vegan mayo made with Aquafaba)
Siracha HOT SAUCE
Handful of Coriander & Beansprouts
1 Zest of a Lime if you can be bothered
Pickle The Veg – Boil & Set Aside
Build in Colourful Layers – Stuff, Carve & Enjoy!