The Seeds of Loaf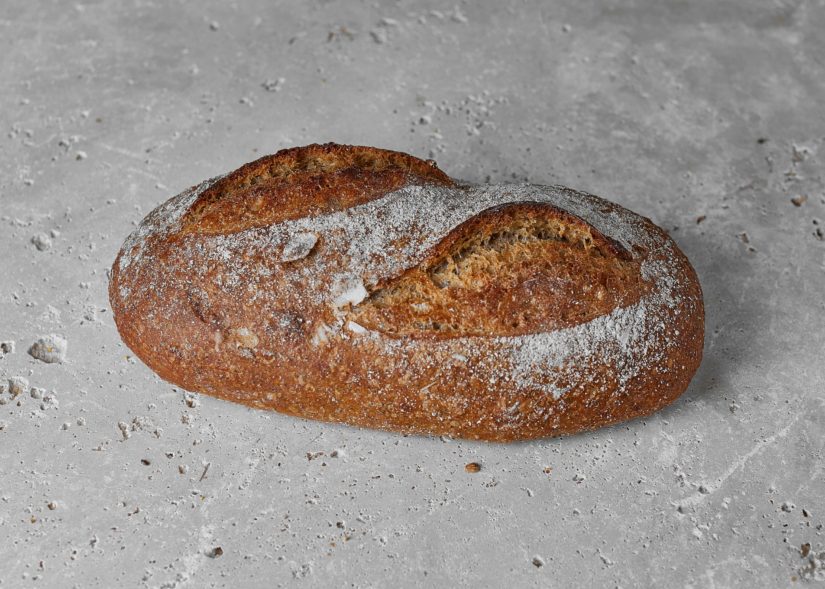 We are obsessed with this week's LOTW. The Seeded 'Eat Pray Loaf' contains all of the crust, crumb and seed goodness to create a wonderfully nutritious and fibre-rich loaf full of Omega 3s!
Like its non-seeded siblings it was handcrafted using artisan baking methods and the finest organic flours in order to achieve a full-flavoured bread. It has been fermented using natural sourdough leavens and a long and cool fermentation process, giving the bread that unique flavour, aroma and texture.
Our loaf features a lovely crackle in every bite combined with a soft chewiness in the crumb that tastes wonderful toasted or untoasted! Give it a little extra TLC with some salted butter from Échiré, a creamed honey or a sweet Raspberry jam, all available to buy from the Online Bakery.
Ingredients (including allergens):
Sourdough starter (flour & water)
Organic stoneground wheat flour
Salt
Water
Pumpkin seeds
Sunflower seeds
Poppy seeds
Sesame seeds
May contain traces of peanuts and other tree nuts.
Approx. weight: 750g