Our Best Most Eco-Friendly Packaging Yet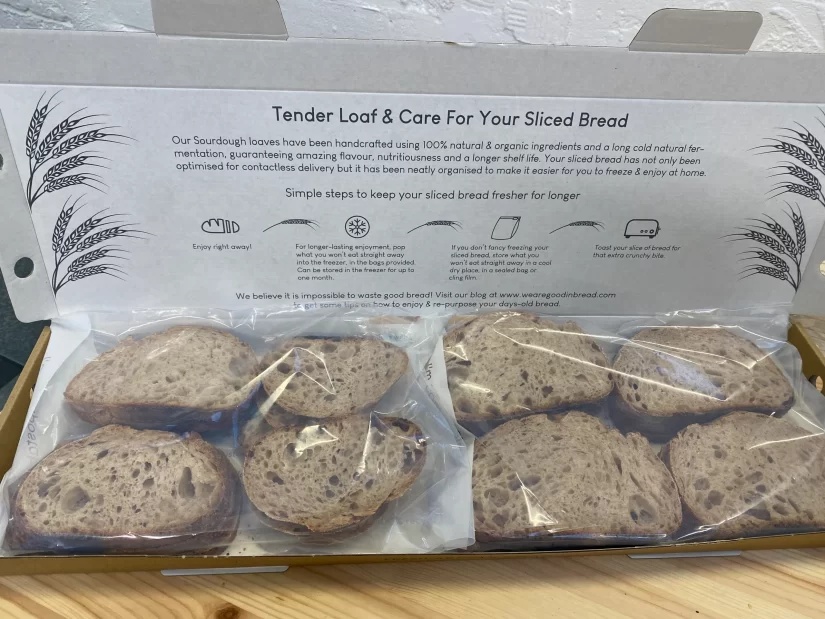 Did you notice? Last week we introduced our home-compostable freezer-friendly slice pouches for your letterbox deliveries. This important step takes us one step closer to being a 100% eco-friendly company. As our loaves are made with 100% organic ingredients, and our deliveries are delivered by zero-emission vehicles, our letterbox packaging, which is now made from compostable materials, is now also safer for the planet than ever before.
Our new slice pouches boast some amazing benefits as they can:
✔️ Be disposed of alongside your fruit & veg compost at home
✔️ Be re-used multiple times
✔️ Keep your sourdough slices fresher for longer
✔️ Fit easily into your freezer
We'd love to hear your feedback. Drop us a line at [email protected] if you have any ideas on how to make us even more eco-friendly.