'Not-avo-mole' On Toast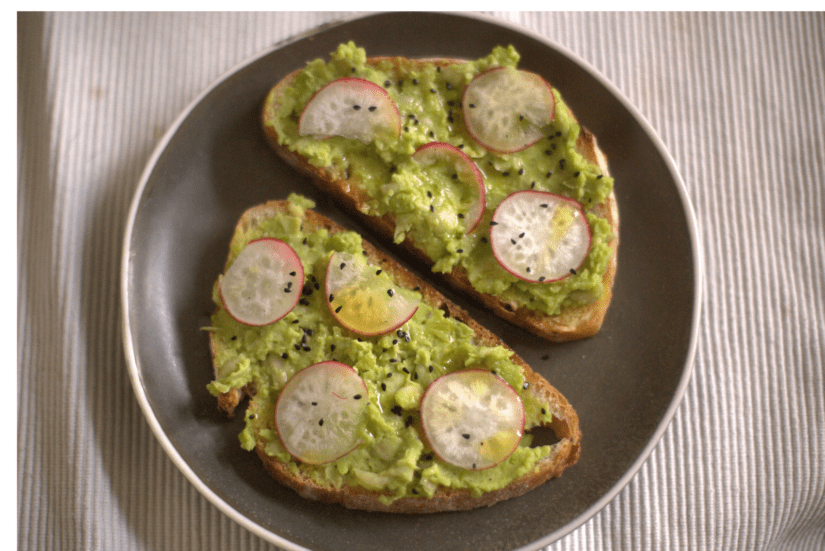 A more sustainable 'Not-avo-mole on toast': broad bean dip with heaps of coriander, lime, chilli & salt on sourdough toast.
We love this recipe & how versatile it is; it can be enjoyed for breakfast, as a lunch side or as a canape on 'White Country True Loaf' bruschettas if you've got friends coming round!
Ingredients (serves around 4):
400g can beans of your choice – we went for broadbeans as their texture is chunkier & more substantial.
½ lime
A handful of coriander, roughly chopped
½ tsp salt
½ tsp black pepper
Smoked paprika
Fresh chilli
4 slices of Sourdough white country 'true loaf'
Drain the can of beans & decant them into a blender, adding your lime, coriander, salt, pepper, paprika & chilli. Blitz until it forms a chunky paste & give it a taste, adjusting the amounts of lime, salt, pepper & chilli depending.

Toast your White Country slices & then load each slice up with the 'not-avo mole'. We topped ours with some radishes, olive oil, more lime & a bit of tahini for extra flavour but this is entirely up to you!
Share & tag us in your pictures using our recipes for a chance to win a free spread.