Hot Cross Bun Bread & Butter Pudding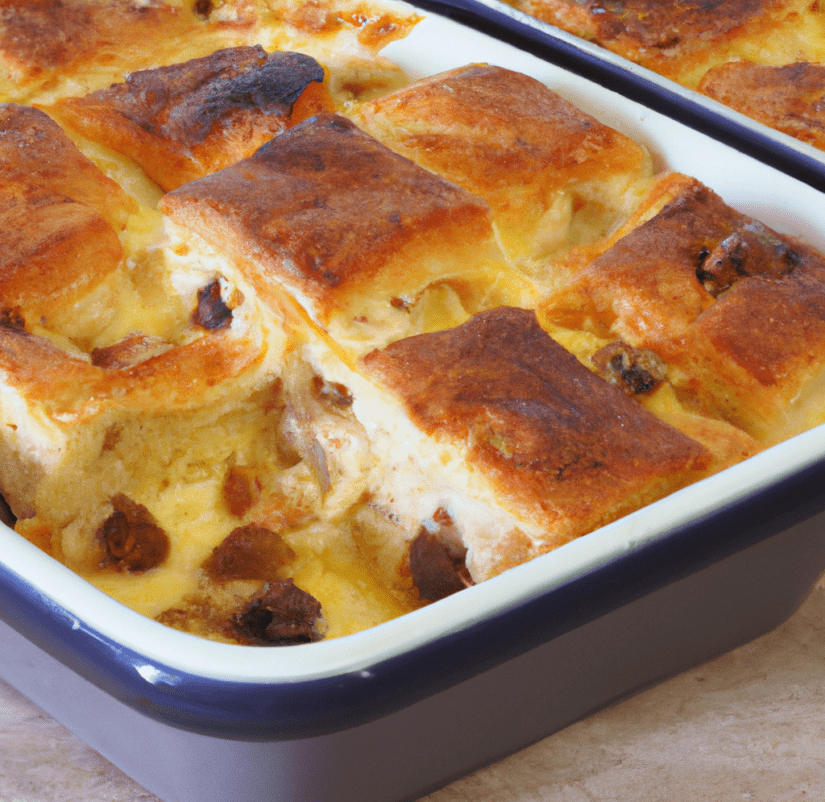 Easter is the perfect time to indulge in hot cross buns and bread pudding. This recipe combines the two, using Sourdough hot cross buns to make a delicious and decadent bread and butter pudding. The tangy flavour of the sourdough buns pairs perfectly with the sweetness of the raisins and cinnamon in the hot cross buns. This recipe is easy to make and is perfect for a festive Easter brunch or dessert.
Ingredients:
6-8 Sourdough hot cross buns, sliced in half
4 tablespoons unsalted butter, softened
4 large eggs
1 ½ cups whole milk
½ cup heavy cream
½ cup granulated sugar
1 teaspoon vanilla extract
1 teaspoon ground cinnamon
½ teaspoon ground nutmeg
½ teaspoon salt
1/3 cup raisins
Whipped cream or vanilla ice cream, for serving (optional)
Instructions:
Preheat your oven to 175°C.
Butter a 9×13 inch baking dish with 1 tablespoon of the softened butter.
Spread the remaining 3 tablespoons of softened butter on the sliced sourdough hot cross buns.
Arrange the buttered buns in the baking dish, overlapping slightly.
In a large mixing bowl, whisk together the eggs, whole milk, heavy cream, granulated sugar, vanilla extract, cinnamon, nutmeg, and salt.
Pour the egg mixture evenly over the buns, making sure each piece is coated.
Sprinkle the raisins over the top of the pudding.
Cover the baking dish with foil and bake for 30 minutes.
Remove the foil and continue baking for an additional 15-20 minutes, or until the top is golden brown and the pudding is set.
Let the pudding cool for a few minutes before serving. You can serve it warm or at room temperature, with whipped cream or vanilla ice cream, if desired.
Enjoy your delicious Sourdough hot cross bun bread and butter pudding!