Ham & Cheese Toastie Recipe with Sour-Doh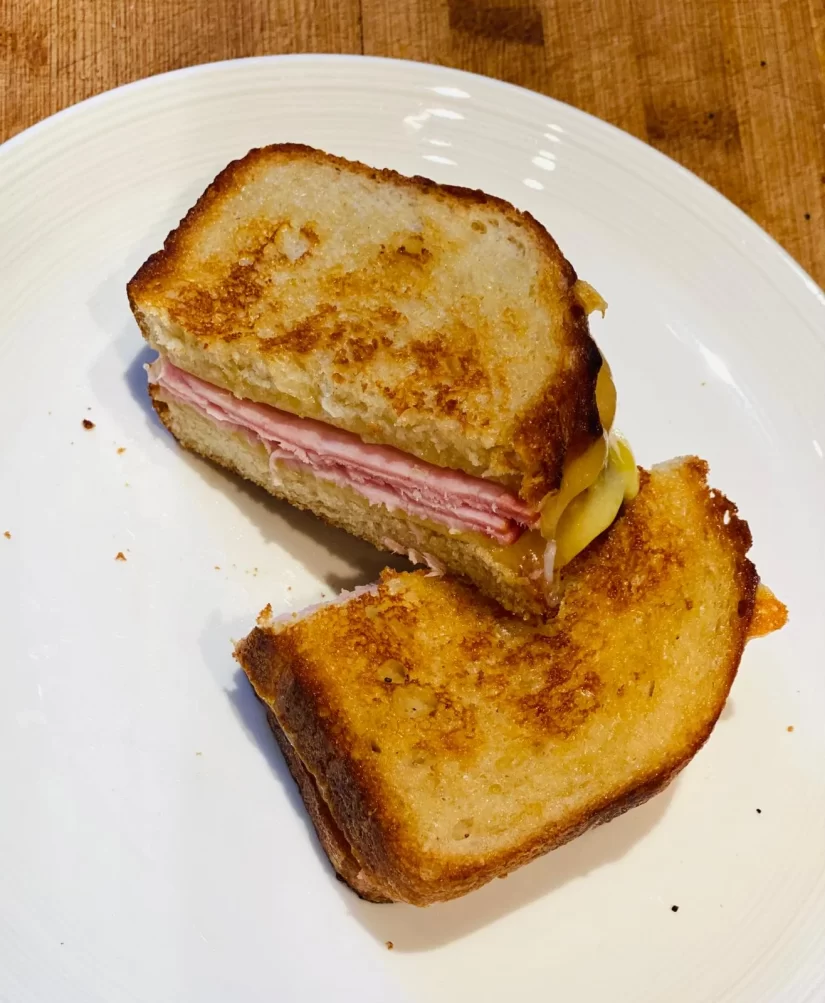 We're very excited to launch our latest product for the little bread lovers in every household. To celebrate we're doing a cook-a-long with Chef Jesse Dunford Wood from Parlour, with a couple of our favourite kid friendly recipes.
HAM AND CHEESE TOASTIE RECIPE
With 'Sour-doh Kids Loaf' Bread
Ingredients:
2 medium slices of Sour-Doh Kids Loaf – both buttered on one side
1 slice ham (optional) or Tomato – or PESTO if you are felling posh
Vegetable Oil
2 slices cheddar cheese
Carrot sticks and cherry tomatoes to serve
Method:
Place the bread slices on a chopping board, buttered-side down. Cover both sides with cheese. Top with ham and bring together.
Instead of Ham, for the veggie lovers, PESTO and TOMATOES is also lovely.
Heat a large frying pan over a medium heat. Put the sandwich in the pan and fry for 3 minutes on one side, pressing down lightly with a spatula every so often, or until the bread is golden brown.
Carefully turn over, using your spatula and another flattish implement, such as a palette knife or the back of a wooden spoon.
Fry for a further 2 minutes or until crisp and golden.
Cut the sandwich in half or quarters and serve with a carrot sticks and cherry tomatoes.