Grilled Vegetables and Halloumi on Sourdough Bread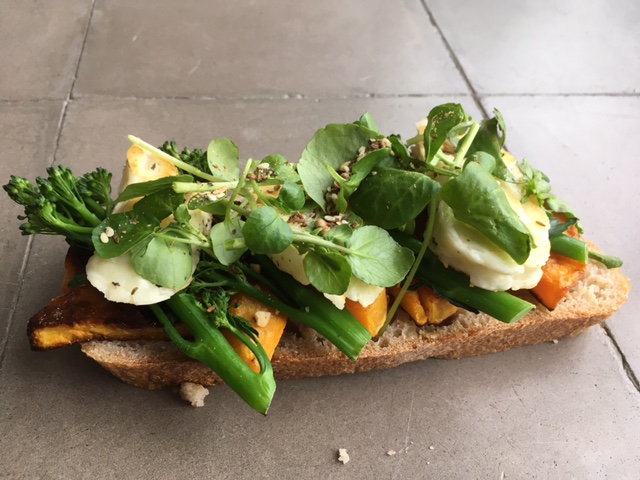 Ingredients
1 slice of sourdough bread
Seasonal vegetables (for instance butternut squash, broccoli, courgettes, aubergines…)
Olive oil
Halloumi cheese
Salt an pepper to taste
Process
Step 1 Grilled the vegetables in the oven with a bit of olive oil until tender.
Step 2 Grilled the sliced cheese in a pan for a few minutes on each side until it is slightly brown. Be careful not to overcook it otherwise it will be dry.
Step 3 Lay the slice of bread on a board. Spread the vegetables on the bread and finish with the halloumi cheese..