'A Whole Lotta Loaf' Launch!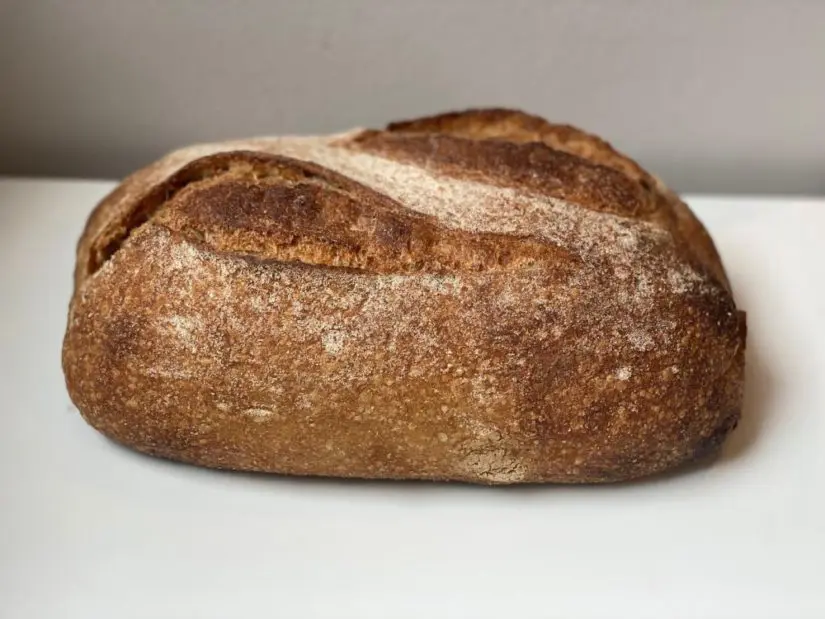 Due to popular demand, and because we love listening to your feedback, we have now added this gorgeous 'A Whole Lotta Loaf' Sourdough Wholewheat bread to our selection. This one combines 60% organic wholewheat flour, 10% stoneground white flour and 30% white flour.
The additions of white flour are merely to give the bread that lightness and fluffier texture, but this is most definitely a wholewheat loaf.
Wholewheat flour is 'whole' because it retains most of of the grain throughout its milling process, therefore yielding a darker and denser texture as well as richer and earthier undertones. We love this one and we hope you will too!
It was handcrafted using artisan methods and the finest organic flours in order to achieve a full-flavoured bread. This loaf has been fermented using natural sourdough leavens and a long and cool fermentation process, giving the bread that unique flavour, aroma and texture.
Pair our 'Whole Lotta Loaf' with anything from salted butter, smoked fish and avocado, to a citrus or acidic jam like Orange Marmalade or Raspberry jam.
Ingredients (including allergens):
Sourdough starter (flour & water)
10% organic stoneground white flour
30% organic white wheat flour
60% organic wholewheat flour
Salt
Water
May contain traces of peanuts and other tree nuts.
Approx. weight: 650g
Loaf contains approx. 18 slices.
Care instructions:
Pre-sliced: freeze right away in bio-degradable freezer bags.
Unsliced: keep at room temperature in brown kraft bag provided or in linen bag.