'Twiggy' Baguette Philly Cheesesteak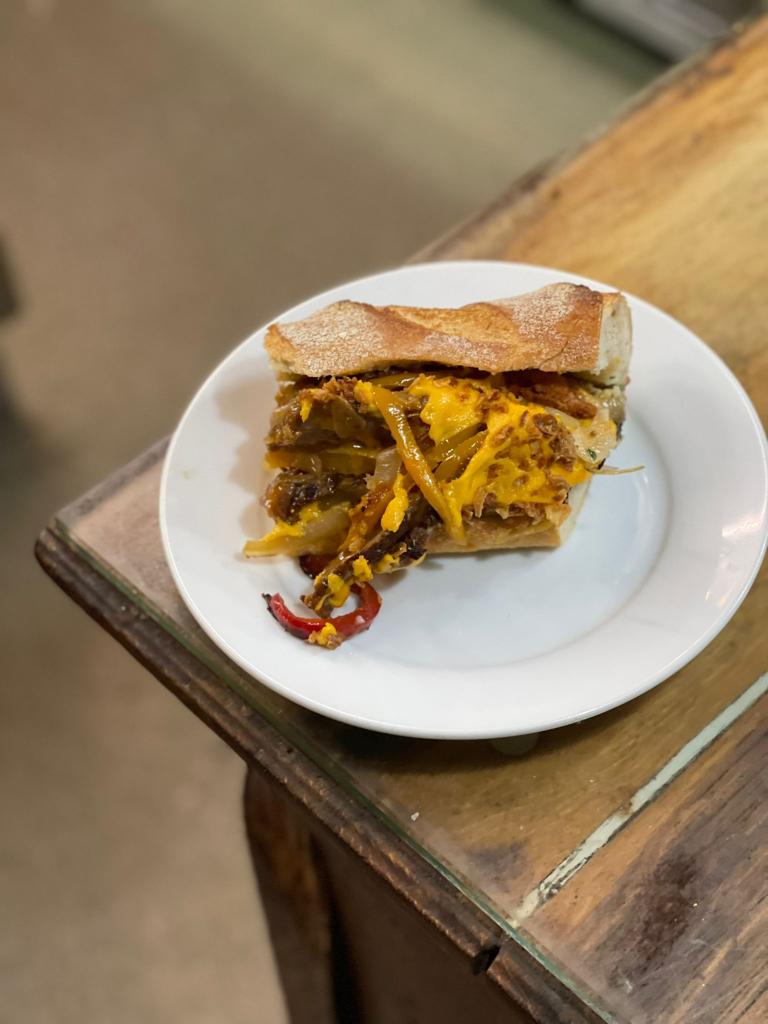 The Philly Cheesesteak Baguette sandwich is pure decadence. We love it on crusty baguette, which we toast whole, in a pre-heated oven set at 190c, for about 3-4 minutes. This recipe has been generously provided by our guest contributing Chef, Jesse Dunford Wood, who is the Head Chef at Parlour Rise and 6 Portland Road in Holland Park. Head over to our Sourdough Sessions on Instagram to watch Jesse & Emily demonstrate this classic East American staple!
ONE 'TWIGGY SOURDOUGH' BAGETTE
150g Rare Cooked Steak
1 Onion – 1 Red Pepper – 1 Yellow Pepper
100g Red Leicester Cheese
50g Double Cream
Sprinkle of Crispy Onions
Slice the Onion & Peppers & Sweat Down
in Olive Oil & Salt. Add Sliced Beef, Add
half the Cheese & Stir Through. Rest of the
Cheese & Cream Microwave & Mix together
well
Toast the Bagette, Stuff & Drizzle with
Cheesey Sauce.
Sprinkle a Bit of Parsley Magic